Sustainable Brand Vivobarefoot Collaborates with Former Model and Acti…
페이지 정보
Write

SHPP

Date

19-06-18 13:57 Hit534
본문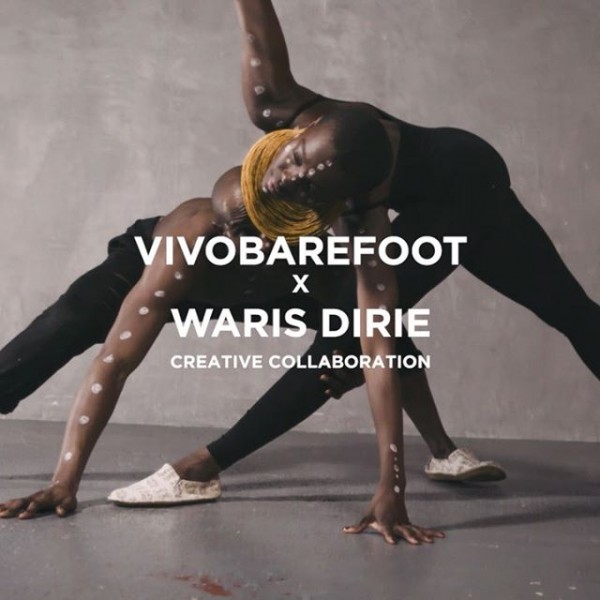 Sustainable barefoot shoe brand Vivobarefoot has launched 'Ababa' a new Soul of Africa range made in Ethiopia in collaboration with non-profit organization, Desert Flower Foundation.
Soul of Africa, a social enterprise founded by the sixth generation shoemaker the late Lance Clark, facilitates the provision of employment, knowledge transfer and income generation through shoemaking, creating sustainable supply chains and supporting community projects. The business has generated over $2 million in wages and provided 18,000 children with education in South Africa. 
The new Vivobarefoot shoe range also features 'Born Free Born Nomad' prints inspired by Somali supermodel and human rights activist Waris Dirie, who founded Desert Flower Foundation. Dirie set up the foundation to raise awareness and stop the barbaric and cruel practice of female genital mutilation following her bestselling book and the 2009 film "Desert Flower."
"I was born and raised as a nomad. As a child I'd never had a pair of shoes and would always walk everywhere barefoot. Because of this I understand the importance of healthy, natural feet," says Waris, the recipient of multiple prizes and awards for her humanitarian work.
"These shoes would have been perfect for me as a child in the desert! I love the fact the shoes are made in Ethiopia providing economic opportunity for people."
Vivobarefoot Ababa shoes come in navy, black and brown. The animal leather is sourced from small-scale, independent Ethiopian farmers. The shoes are made at a production line in Addis Ababa which directly provides 100 sustainable jobs for local people. It features World Fair Trade certified canvas made by local textile and garment producer Village Industry using natural dyes and hand-printing on cotton yarns sustainably sourced from Ethiopian women's cooperatives.