Sea Watch, Gino Strada against Salvini: "He is a criminal"
페이지 정보
Write

SHPP

Date

19-07-05 14:43 Hit485
본문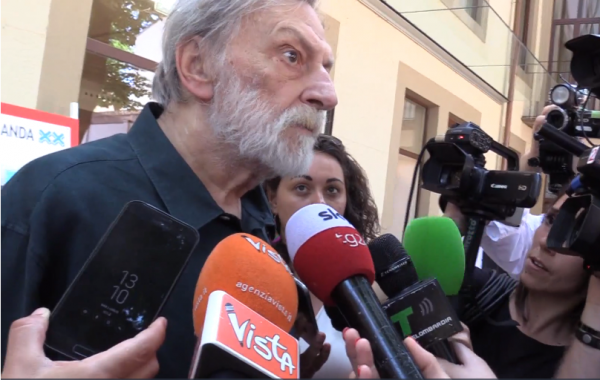 Gino Strada, the founder of Emergency, attacked Minister Salvini regarding the management of the Sea Watch vessel.
Gino Strada threw himself against Matteo Salvini regarding the case of the Sea Watch ship. The founder of Emergency had some very harsh words for the far-right interior minister in Milan during the 25th anniversary of the humanitarian association.
The words of Gino Strada
Gino Strada, born in Sesto San Giovanni in 1948, started the NGO Emergency together with his wife Teresa Sarti in 1994. He expressed his opinion about the case of the Sea Watch ship: he wanted to defend the captain Carola Rackete. "I am in solidarity with the captain of the ship and I would have acted exactly like her," said Gino Strada. "When there was a war in Afghanistan, no one allowed themselves to stop an ambulance. Today, however, there are people in our Parliament who allow themselves to say "we will sink the ship", added the activist, during the celebration for the 25th anniversary of the birth of his organization, which was held on June 28th 2019 at the Teatro Dal Milan Worm.
Gino Strada severely attacked the Minister of the Interior and exposed the threat of a return of fascism. "Matteo Salvini is a criminal and must understand that these people are not goods. First the Italians or the fortress Europe is an idea of ​​Hitler. The republican institutions have released fascism and I feel myself at war against this trend ". However the surgeon believes that there is hope for Italy, because, even if the ideas are coming back, many Italians do not support them. Strada also commented on the words of Giorgia Meloni on the ship of the German NGO: "Whoever says that the Sea Watch should be sunk is a madman to be hospitalized". 
Related News: Italy migrant boat: Rescue captain accused of trying to sink police boat
2019.06.29.
BBC News
https://www.bbc.com/news/world-europe-48809134
[이 게시물은 SHPP님에 의해 2019-07-05 14:46:29 Peace Issue에서 이동 됨]